Offertory Prayers and Invitation for June 2019
Each month's Offertory Prayers includes an "Invitation to the Offering" (see below) along with a digital image for those who might want to use it. We hope you will find this a helpful way to remind the people in your pews that their offering travels to many places to make a powerful difference in the lives of people they may never meet. You can find great stories of the difference our giving makes at http://umcgiving.org.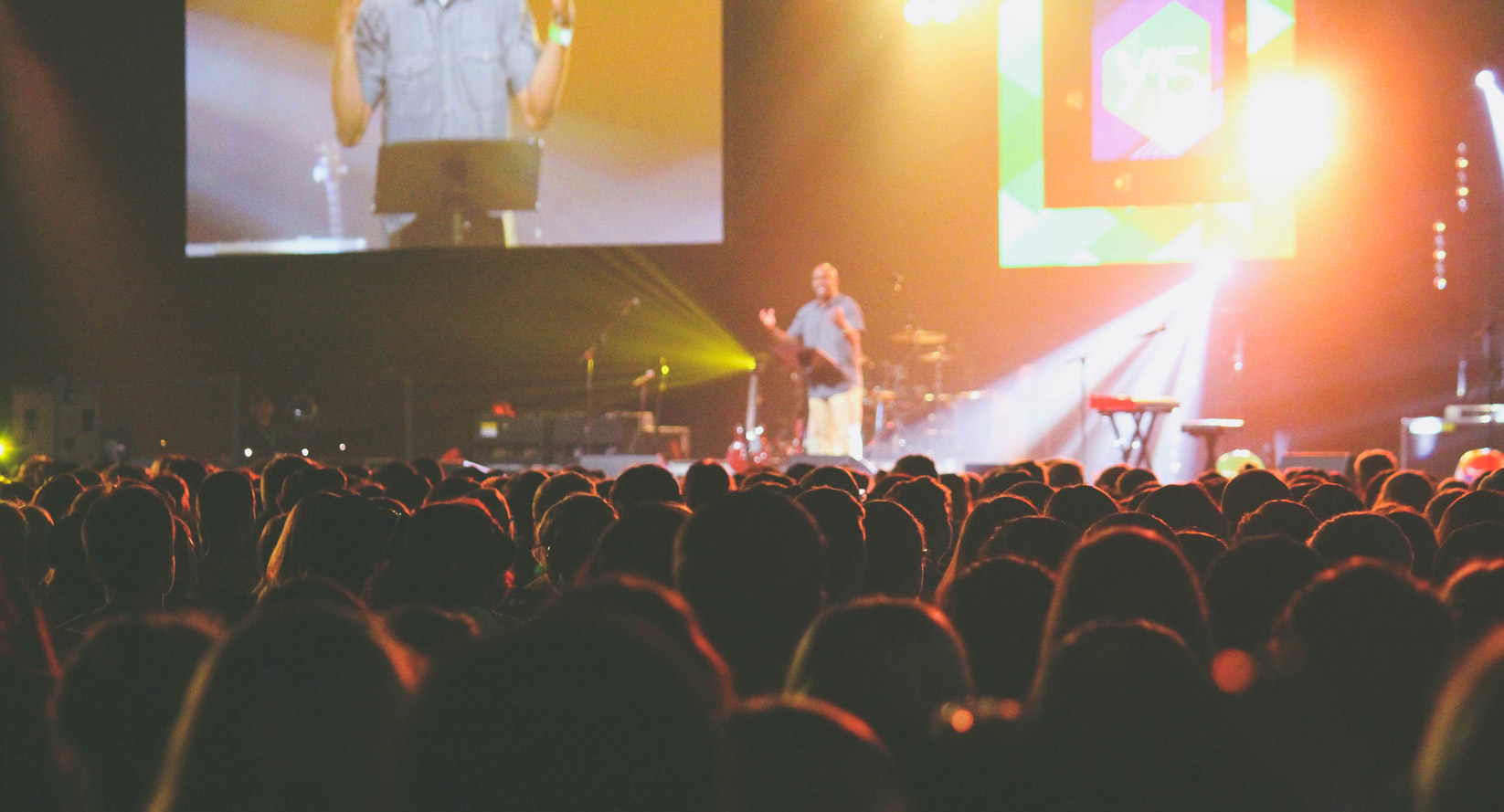 Invitation to the Offering
Your offering last week empowered ministry within our congregation and in response to the needs of our community. It also supported the work of our church with youth and young adults and events like the quadrennial gathering, Youth 2019, to be held this July in Kansas City. Supported by the Youth & Young People's Ministry of Discipleship Ministries, Youth 2019 has its theme, "Love Well" (Romans 12:9-10). The event brings together thousands of young people. Through exceptional music, powerful videos, inspiring speakers, and dynamic interactions among youth of many different backgrounds, Youth 2019 is a springboard for future leaders of The United Methodist Church. The call happens, and this event happens, thanks to the way the people of The United Methodist Church live and give connectionally. I invite you to give generously, as we worship God through sharing our gifts, tithes, and offerings.
To learn more about Youth 2019 and its impact, visit:
https://youth2019.com
https://youth2019.com/2019/02/13/reflections-on-youth-2011-and-youth-2015/
Note: The following prayers relate to lectionary texts selected for use in Discipleship Ministries' worship resources. June 2 & 9, 2019 connect with the "Living" Easter 2019 Series, Part 2. June 16, 23, & 30 2019 connect with the "Inheritance" Series.
June 2, 2019 - Seventh Sunday of Easter
God of grace and glory, in the gift of the risen Christ, you long for us to be one in him, unafraid and bold to make your love known, not just in our words, but also in our living. As we bring our gifts to your altar to be dedicated, we bring our lives as well to be dedicated for a ministry that brings unity to the body and compassion and justice to all your children. Give us patience to listen where there is division and vision to see the things that unite us. We pray this in love and in the name of Jesus, who came that we might be as one. Amen. (John 17:20-26)
June 9, 2019 - Day of Pentecost
God of wind and fire, we come this morning grateful that your involvement with the church didn't end at the cross and didn't end at the tomb, but that you poured out your Holy Spirit on your church on that first Pentecost, and that you have done so every day since. As we bring our tithes and offering to you this day, set us on fire once again. Help us to open the sails of our lives to the mighty movement of your spirit, that it might send us from this place into a hurting and disconnected world. Fill us with your power; in Christ, we pray. Amen. (Acts 2:1-21)
June 16, 2019 - Trinity Sunday
Mighty God, who is both one and three, we praise you as God above us, God beside us, and God within us. We bring our gifts to you in worship and gratitude as our Creator and Provider of all good things. We bring our gifts to you as Sustainer, Spirit within us, giving us power to make an impact on the lives of your children, wherever they may be. We bring our gifts to you as our Redeemer, who saved our lives from our shortcomings and failures, so we might be brought into the presence of your boundless love, convinced that we have, in turn, been called to help others find that grace-filled love. Bless these gifts we give and bless the transformational impact they might have. In your holy name, we pray. Amen. (Proverbs 8:1-4, 22-31)
June 23, 2019 - Second Sunday after Pentecost
God of mercy and grace, your patience with your children is beyond our imagination. We bring our gifts to the altar, and there are days when we give them out of fatigue rather than joy. We sing the hymns of praise and songs of commitment; but inside, we are feeling spent out, like your prophet Elijah in the wilderness. "Let me lie down under a tree and die rather than be sent out on one more mission for you." So show as one more glimpse of your divine purpose, and inspire us again to get up and go into a needy world. Not just our gifts, but dedicate our feet, our hands, our hearts to your purposes in our world. In your holy name, we pray. Amen. (1 Kings 19:1-4, (5-7), 8-15a)
June 30, 2019 - Third Sunday after Pentecost
God of the generations that have come before and have yet to arrive, you call new hearts into service every day. As we offer our gifts to you, forgive us as we confess that too often, we have held back and allowed others to do the sacrificial giving. We've told ourselves the older generation has more resources. We've told ourselves that the younger generation has more energy. Remind us in our giving that that you have placed a mantle on each of our shoulders that is the right size for us. Help us take it up and respond to your call in faithfulness. We pray in the name of our Savior, Jesus the Christ. Amen. (2 Kings 2:1-2, 6-14)
---
June Offertory Prayers & Invitation to the Offering were written by the Rev. Dr. Ken Sloane, Director, Stewardship & Generosity, Discipleship Ministries, The United Methodist Church. [email protected]
Related
---