Offertory Prayers and Invitation for July 2019
Each month's Offertory Prayers includes an "Invitation to the Offering" (see below) along with a digital image for those who might want to use it. We hope you will find this a helpful way to remind the people in your pews that their offering travels to many places to make a powerful difference in the lives of people they may never meet. You can find great stories of the difference our giving makes at umcgiving.org.
Invitation to the Offering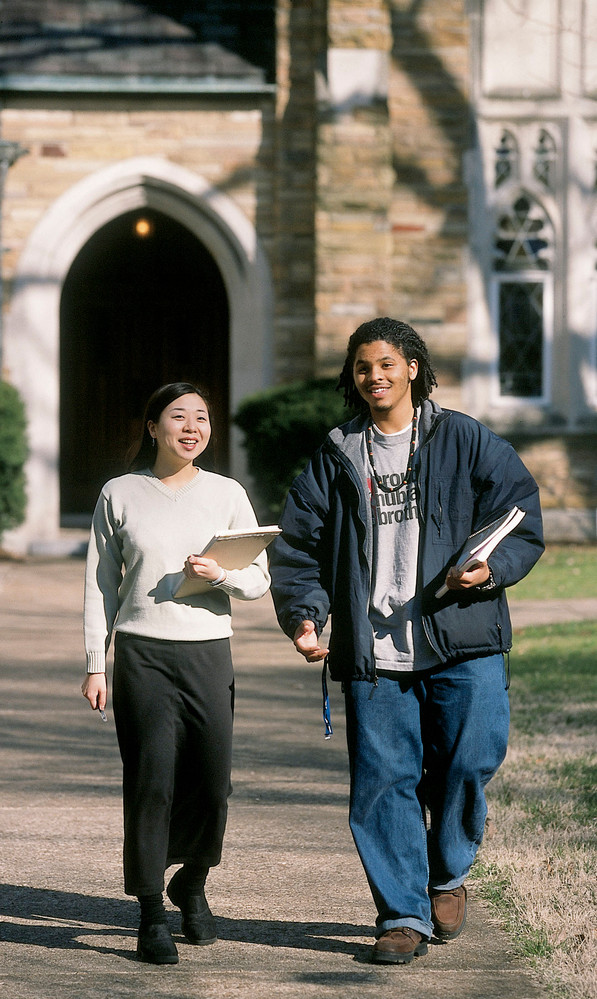 Your offering last week empowered ministry within our congregation and in response to the needs of our community. It also supported the work of our church with college students on campuses across the U.S., leading students to a greater sense of well-being, through a program developed by chaplains, campus ministers and staff of the General Board of Higher Education and Ministry. "The Awakened Life: An 8-Week Guide to Student Well-Being" is a student-centered curriculum designed to teach psychosocial skills and to help students build resiliency. The program was successfully field-tested and published in May 2019. It will be offered as a professional development opportunity for college chaplains and collegiate ministers to bring contemplative practices into the scattered and anxious lives of students and the campus community. The ministry happens, thanks to the way the people of The United Methodist Church live and give connectionally. I invite you to give generously, as we worship God through sharing our gifts, tithes, and offerings.
To learn more about "The Awakened Life" and its impact: gbhem.org/article/well-being-campus
Note: The following prayers relate to lectionary texts selected for use in Discipleship Ministries' worship resources. July 7, 2019, connects with the "Inheritance" Series. July 14, 21, & 28, 2019, connect with the "Living as Disciples" Series.
July 7, 2019 - Fourth Sunday after Pentecost
Creator and Architect of the Universe, the gifts we bring to your altar this day are but a small part of the inheritance you have provided us. Your steadfast love has never failed us, yet too quickly we forget; we worry about scarcity; we fret about uncertain times and claim our trust is in you, but our living and giving often tell a different story. Remind us, Lord, of our inheritance; help us to grow in our trust of you and your providence and your wisdom in knowing what we really need for abundant life. In Christ, we pray. Amen. (2 Kings 5:1-14)
July 14, 2019 - Fifth Sunday after Pentecost
God of compassion and mercy, we remember Jesus' parable of the Samaritan, who came upon a man beaten and bleeding and felt compassion and gave him care. From this parable, we use the name "Samaritan" for an act of compassion or a good deed, missing the point that what you would have us see was not a deed or act but a whole way of living. In the same way, you long for not the act of our offerings, but a life lived giving ourselves selflessly for others. We know you can transform acts of giving into lives of giving, and we pray that boldly in the name of Jesus, who gave all. Amen. (Luke 10:25-37)
July 21, 2019 - Sixth Sunday after Pentecost
God of eternity, we bring our gifts to your altar this day, even as we are worn out and glazed over from the endless pursuit of an endless to-do list. We have crammed our lives full of activity and busyness, missing the opportunity we have today to be in your presence, bathe in your love, and open our souls to being filled, renewed, and restored by your presence. Help us to bring our whole being to your altar this morning, that we don't miss the precious gift that you have offered to us: a relationship through Jesus Christ. In that name that is above all others we pray. Amen. (Luke 10:38-42)
July 28, 2019 - Seventh Sunday after Pentecost
Heavenly Giver of All Good Gifts, we ask you this morning to bless these tithes and offerings, which we give in humble gratitude. You have listened to us when we've prayed, and often we have been far more ready to ask than to listen for your answer. You know every need and every want. Loving God, like a parent, you love us enough to not answer every request, but to give instead that which will lead us to those choices that bring lasting joy. So, help us to fill every breath with gratitude! We pray in the name of our Savior, Jesus the Christ. Amen. (Luke 11:1-13)
July Offertory Prayers & Invitation to the Offering were written by the Rev. Dr. Ken Sloane, Director, Stewardship & Generosity, Discipleship Ministries, The United Methodist Church. [email protected].
Contact Us for Help
View staff by program area to ask for additional assistance.
Related
---