History of Hymns: "Jesus, Thine All-Victorious Love," by Charles Wesley

"Jesus, Thine All-Victorious Love,"
by Charles Wesley
The United Methodist Hymnal, No. 422.
Methodists need no introduction to Charles Wesley. For that matter, neither do most singing Christians! Perhaps no other hymn writer except Isaac Watts is so well loved as Charles Wesley. Few were as prolific, at least, or as wide-ranging with regard to the theological topics they addressed. Those who wish to learn more about Charles, the younger of the two famous Wesley brothers, can find an excellent introduction in Christianity Today's online "History of Christianity" series.1 "Jesus, Thine All Victorious Love" comes from the Wesleys' great compendium, A Collection of Hymns for the Use of the People Called Methodists (A Collection of Hymns).2 John Wesley, in the 1779 preface to that collection, calls it a "little body of experimental and practical divinity." Indeed, the book is thoroughly and thoughtfully organized by theological topic. "Jesus, Thine All Victorious Love" stands out in that collection as an exemplary text for the Easter season. This is the fourth and last in a series of articles in the month of April exploring hymns especially appropriate for Eastertide.
"Jesus, Thine All Victorious Love" is found in the United Methodist Hymnal at No. 422. As with many Wesley hymns that we sing today, the four stanzas given in the UMH are but part of a much longer hymn called "My God! I know, I feel thee mine." The complete hymn is found in Collection of Hymns for the Use of the People Called Methodists in the section, "For Believers, Groaning for Full Redemption."3 Atop the hymn text in the early editions sits a scripture reference to Romans 4:13, which speaks of the promise God made to Abraham and the righteousness of his faith.4 The full hymn has twelve stanzas, which can be divided thematically into four groups. Stanzas 1 to 3 articulate an individual's desire for intimate communion with God the Father using physical, even visceral, images. Stanza 2 is particularly beautiful and connects to the passage from Romans 4, using the language of faith:
I hold Thee with a trembling hand,
But will not let Thee go,
Till steadfastly by faith I stand,
And all Thy goodness know.
This opening group of stanzas speaks of how such an intimate relationship with God not only sustains us, but gives us "health, and life, and power, and perfect liberty." The use of superlatives such as "all Thy goodness" and "perfect liberty" highlights well the Wesleyan idea of Christian perfection.
The second section focuses on the love of Jesus and that love's redemptive power. There are several scriptural images at play, and as one might expect from Wesley, or indeed from most anyone writing about love, conversion of the heart is central to this section. The United Methodist Hymnal version begins with this stanza, which is number 4 in the original.
Jesus, thine all victorious love
shed in my heart abroad;
then shall my feet no longer rove,
rooted and fixed in God.
The third section of the text focuses on the Holy Spirit; its three stanzas are all included in The United Methodist Hymnal. One particularly potent stanza speaks of the sanctifying power of the Spirit, highlighting another key tenet of Wesleyanism.
Refining fire, go through my heart,
Illuminate my soul;
Scatter Thy life through every part,
And sanctify the whole.
The fourth section brings to completion the sanctification of the believer and the experience of Christian perfection. The poetry of Wesley's final stanza is both beautiful and unequivocal in its theological witness:
My steadfast soul from falling free,
Shall then no longer move;
But Christ be all the world to me,
And all my heart be love.
Those who might bravely choose to sing all twelve stanzas of this hymn would experience a beautiful, thoroughly trinitarian witness to the redemptive power of God's love in Jesus Christ through the sanctification of the Holy Spirit. However, most congregations will probably opt to sing a subset of stanzas. The four stanzas found in the United Methodist hymnal are well suited to the Easter season. Beginning with a stanza about the "victorious love" of Jesus Christ reminds us of Jesus's resurrection and victory over death, that is, of Easter. Following that stanza, then, the next three stanzas about the working of the Spirit seem to suggest the kind of liturgical flow that the Church experiences in the transition from Easter to Pentecost. That liturgical flow is made especially apparent in Year C of the Sunday lectionary, when the gospel of Luke is read.
"Jesus, Thine All Victorious Love" is a common meter text (8.6.8.6.) and could be sung to a great many tunes. It is often paired with Lowell Mason's version of AZMON, which is ideal for most stanzas of the text. The iambic structure of the hymn aligns well with the fact that AZMON begins with a pickup note. However, because two lines of the stanza "Jesus, thine all victorious love" begin with a stressed syllable ("Je-sus" and "root-ed"), using AZMON, which has both a pickup and fast note values on the downbeat of each measure, could be awkward. One might consider singing the hymn to a common meter tune that begins without a pickup, such as ST. AGNES. Regardless of the tune chosen, though, or the number of stanzas one endeavors to sing, "Jesus, Thine All Victorious Love" is an exemplary Wesleyan hymn. Consider it the next time you sing during Eastertide.
---

About this month's guest writer:
Jonathan Hehn, OSL, is a Presby-Lutheran musician and liturgist currently serving Good Shepherd Lutheran Church and Saint Leo University in Tampa, Florida. He is a passionate practitioner, writer, and thinker.
This article is provided as a collaboration between Discipleship Ministries and The Hymn Society in the U.S. and Canada. For more information about The Hymn Society, visit thehymnsociety.org.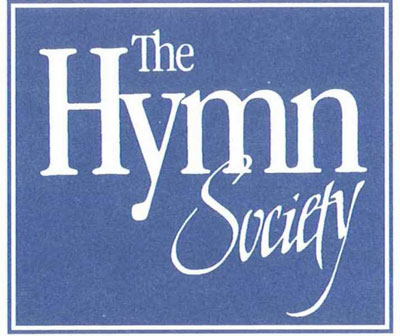 Related
---