History of Hymns: "For Everyone Born" by Shirley Erena Murray
"For Everyone Born"
by Shirley Erena Murray
Worship & Song, No. 3149
Shirley Erena Murray's hymns transcend time and place. While she is from New Zealand, Murray (b. 1931) has collaborated with people across the world: Carlton R. Young (U.S.A.), Per Harling (Sweden), I-to Loh (Taiwan), and Jane Marshall (U.S.A.), among others. Her text, "Come and Find the Quiet Center," The Faith We Sing No. 2128, is an example that spans multiple centuries. The words were written in the late 20th century, but it is paired with BEACH SPRING, which came about in the early to mid 1800s.
One of Murray's hymns that has gained popularity over the years is "For Everyone Born." It reflects many of the themes that appear in her hymns: justice, peace, equality, honoring of women, ecological concerns, and social responsibility.1 While this hymn can certainly be used for Communion, it can be employed on other occasions when the themes of justice, compassion, and reconciliation are a part of the service.
"For Everyone Born" debuted in Global Praise 2: Songs for Worship and Witness (New York, 2000). It appears in five stanzas with a refrain. The words in stanza one reflect the table on which we break bread. Everyone, regardless of their stature, deserves "clean water and bread" and a "safe place" to live. It also alludes to the star that shone the night Christ was born. This could mean that all people, who are created in God's image, deserve a birth that is celebrated and wanted.
Stanza two reflects a table of equality. Too often, women have been deemed second-class citizens in the home, church, and society at large. Murray's words mean that someone should not be regulated to certain tasks or roles because of their gender or gender identity. The roles must be divided fairly with no single person possessing all of the power. It is through the "wisdom and grace" that only comes from God that there can be "a system that's fair" for all people.
A table of acceptance is the theme in stanza three. It is a place where no matter the age, people's voices will be heard. Young and old will have "a part in the song." This table reflects a place where the old and the young walk hand-in-hand and support each other no matter the circumstances. It is a place where everyone belongs.
A table of reconciliation is prevalent in the fourth stanza. However, it is a stanza that is not without controversy because it is a radical idea. This is the table where the "just and unjust" and the "abuser [and] abused" come together. A table where those who have hurt and those who hurt are sitting together is difficult to accept, but it is what we should and must strive for. It is a table where the anger and hurt can be let out in a safe place and where mercy and grace can help begin the healing process that brings about "a new way to live."
The final stanza is a table of dignity. It is a place where people can safely "live without fear, and simply to be." This table is a space for people "to work, to speak out, to witness and worship." People can freely work, speak their minds, and worship in the ways they have been called to do so. It is a place where everyone has "the right to be free."
Murray's hymn not only reflects human concerns, but it demonstrates God's care and concern for humankind, hence the refrain, in which God delights in those who create "justice, joy, compassion, and peace."2 God is concerned about humanity's well-being, is active in our lives, and uses people to make creation a better place for everyone and everything that dwells in it.
"For Everyone Born" is partnered with the tune written by Lori True in Worship and Song. However, another tune that appears with Murray's text is FOR EVERYONE BORN, composed by Brian Mann. Born in 1979, Mann published the music in 2006. It can be found in Glory to God: The Presbyterian Hymnal at number 769. The words, "for everyone born," are "set to the same melodic formula" to help "communicate the intention" of Murray's text. 3 As Carl P. Daw says in Glory to God: A Companion, the stanzas are "dense and telegraphic (one note per syllable, no melisma)." An environment that is more "spacious" is created for the refrain where the word "joy" becomes "the emotional center" in which it is the only time a melisma occurs in the music.4
When singing the hymn in worship, it may prove beneficial to have the choir and/or soloists sing each stanza and the congregation sing on the refrain, especially since some of the text, like stanza four, can be difficult to sing. The instrumentation should not be in full force until the refrain, especially if smaller forces will sing the stanzas. It should be noted that if your church is blessed to have a bassoonist, its range and timbre fit both melodies that appear in Worship and Song and Glory to God. Whether you have a bassoonist or another woodwind player, that person can introduce the hymn, support the congregation's singing, and also incorporate a solo stanza.
---
About this month's guest writer:
T. Wes Moore is a 2009 graduate of the Sacred Music program at Perkins School of Theology in Dallas, Texas and a member of the Hymn Society in the United States and Canada. After four years of full-time music ministry in Shreveport, Louisiana, he returned to seminary to continue discerning his call to ordained ministry in the Presbyterian Church (USA). Currently, he is a first-year student at Union Presbyterian Seminary in Richmond, Virginia.

This article is provided as a collaboration between Discipleship Ministries and The Hymn Society in the U.S. and Canada. For more information about The Hymn Society, visit thehymnsociety.org.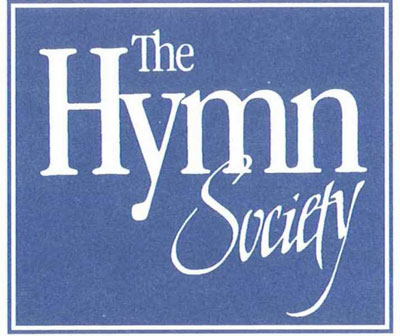 Contact Us for Help
View staff by program area to ask for additional assistance.
Related
---