History of Hymns: "Children of the Heavenly Father"
"Children of the Heavenly Father,"
by Caroline "Lina" V. Sandell-Berg,
trans. Ernst W. Olson;
The United Methodist Hymnal, #141
Children of the heavenly Father
safely in his bosom gather;
nestling bird nor star in heaven
such a refuge e'er was given.
Among certain people groups or denominations, there are occasions that demand a particular hymn. Indeed, not to sing that song would be considered at best a serious oversight and at worse an offense. On Reformation Sunday, Lutherans will sing "A Mighty Fortress"; during Black History Month many African American congregations must sing "Lift Every Voice and Sing." It's as certain as "O for a Thousand Tongues to Sing" being the first selection in the upcoming Methodist hymnal. For Swedes and many churches of Scandinavian descent, a baptism or funeral would be incomplete without singing the beloved "Children of the Heavenly Father" ("Trygarre kan ingen vara") by Lina Sandell.
Karolina "Lina" Sandell was born on October 3, 1832 in Fröeryd, a small town in the Småland province of Sweden. Her father was a Lutheran pastor sympathetic to the growing pietist movement and raised Lina in a faith that emphasized the grace and warmth of God. At the same time, she received an excellent liberal arts education from her father and brother-in-law, learning to read and write in Swedish, Norwegian, French, German, and English. Throughout her life, she wrote over 2000 hymn texts and poems (earning her the title the "Fanny Crosby of Sweden") and worked as an editor at the Evangelical National Foundation, a mission organization within the Lutheran Church of Sweden.
With such a prolific career, it is surprising to discover that her most popular hymn – "Children of the Heavenly Father" – was written quite early in her life, perhaps as young as seventeen! As J. Irving Erickson notes in his companion to the Covenant Hymnal (1973):
"An old tradition in Fräderyd…relates that she wrote 'Tryggare kan ingen vara' while seated on the branch of a large ash tree that stood in the parsonage yard. From that spot on warm summer evenings she could listen to the content twitter of the birds as they hid in their nests among the green leaves, and from there she could watch the stars as they began to appear. Her impressions fortified the biblical concepts of the security of God's children."
And it is the "security of God's children" that serves as the central theme around which this text is built. The bosom of the "heavenly Father" serves as a "refuge" where children are nourished and protected from evil by the "mighty arms" of God. The last two stanzas build on this theme of protection by boldly confessing that nothing can separate children from their God (Rom. 8:38-39), a God who will never forsake God's children (Deut. 31:6).
While it could be legitimately claimed that such sentiments seem to make light of suffering and evil, it can also be argued that the many tragic events in Sandell's life served to burn away the dross of sentimentality. In addition to the severe illnesses she suffered throughout her life, by the age of 28 she had lost her sister to tuberculosis, her father to drowning (which she helplessly witnessed on a boat in in Lake Vättern), and finally her mother to a prolonged illness. Even her marriage to businessman Carl Oscar Berg was marred by grief, as she endured the collapse of her husband's business and the birth of a stillborn baby girl, their only child. In light of such suffering, what remains in the ashes is a song that serves as a bold confession of faith similar to the cry of Job that she paraphrases in the final stanza: "The Lord gave, and the Lord has taken away; blessed be the name of the Lord" (1:21).
The text as found in The United Methodist Hymnal comprises four stanzas (excluding the fifth that begins, "Praise the Lord in joyful numbers") translated by Ernst W. Olson. It was first published in the 1925 The Hymnal…Augustana Synod and, from there, spread beyond its Scandinavian roots to be included in the hymnals of many different denominations (most recently in the 2014 CRC/RCA Lift Up Your Hearts!). Since its inception, it has been paired with the Swedish/German folk tune that is now named after the first line of this text: trygarre kan ingen vara.
Many congregations may now have trouble singing this text because of its gender exclusive God-language. And while a debate about God-language goes far beyond the scope of this article (and is a crucial conversation with no easy answers), I believe it is important to note that the text does not give in to facile gender stereotypes of God. Yes, Sandell portrays a God whose "mighty arm" protects and spares, but it also the God who gathers children safely into God's bosom, evoking the biblical image of the mother hen gathering chicks under her arms (Luke 13:34). It is an image Sandell revisits in another of her most popular texts, "Thy Holy Wings, Dear Savior," and even more pointedly in "Now I Will Sing of the Mother's Wings." Further, as Gracia Grindal notes in her study of Sandell (which was invaluable to the present article), she employs feminine imagery in other texts as well, even echoing the language of Julian of Norwich in describing Jesus as "Father, mother, home, and future." Placing the text within the broader context of Sandell's expansive language may help some congregations reappraise its potential.
When Sandell died in 1903 at the age of 71, thousands came to attend her burial in Stockholm. Like so many Swedish funerals before and after, the choir began to sing "Trygarre kan ingen vara." Spontaneously, the swelling congregation joined in to sing together of the God whose love is so great that "neither life nor death shall ever from the Lord his children sever."

About this month's guest writer:
David Bjorlin, a minister of the Evangelical Covenant Church, is a doctoral student in Liturgical Studies at the Boston University School of Theology. He teaches worship courses at North Park Theological Seminary and is a pastor at Resurrection Covenant Church in Chicago. He recently co-authored Incorporating Children in Worship: Mark of the Kingdom with Michelle Clifton-Soderstrom.
This article is provided as a collaboration between Discipleship Ministries and The Hymn Society in the U.S. and Canada. For more information about The Hymn Society, visit thehymnsociety.org.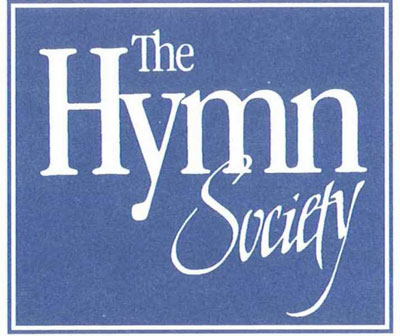 Contact Us for Help
View staff by program area to ask for additional assistance.
Related
---