Copyright 101: When a Hymn or Song Has Multiple Copyrights (USA Only)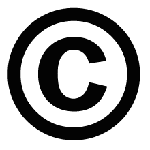 The small-print copyright information at the bottom of each hymn contains important information. For example, "Christ Is Risen," United Methodist Hymnal no. 307, clearly states that the words are © 1986 by Hope Publishing Co. and the harmonization is © 1965 by Abingdon Press. Thus, to reproduce these words and this musical setting will require two permissions. The clause says nothing about any copyright on the melody of this hymn; thus, the melody can legally be copied, arranged, altered, or otherwise used without seeking any permission.
Some copyright citations are quite complex, such as "O Come, O Come, Emmanuel," United Methodist Hymnal no. 211. Stanzas 1, 3, the first and second phrases of stanza 5 (5ab) and stanza 7 (7ab), and the third and fourth phrases of stanza 6 (6cd) are owned by The Church Pension Fund; the English translation of stanzas 4, 5cd, 6ab and 7cd are owned by The United Methodist Publishing House. The seven "O Antiphons" included on the second page of the hymn are owned by the Sisters of St. Benedict. Copyright, projecting, reproducing, recording or altering of any of these items requires the permission of those copyright holders. Thus, the only stanza of this hymn that is copyright-free is stanza 2. Note also that there is no copyright attached to any aspect of the music of this hymn: melody, arrangement or harmonization.
Contact Us for Help
View staff by program area to ask for additional assistance.
Related
---