Copyright 101: Enlarging Hymns & Music (USA Only)
Enlarging Music for the Vision Impaired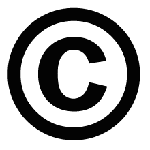 Question:
I have older choristers and congregational singers with poor vision who enlarge their music to see it. Is that legal?
Answer: Publishers have avoided selling enlarged copies of choir music because they would have to sell for a higher cost. and they would sell many fewer copies. Hymnals and congregational songbooks, on the other hand, often are published in enlarged print editions, as is our United Methodist Hymnal, The Faith We Sing, and Worship & Song. There is no provision in the copyright law that allows you to make your own enlarged copies of choir music, hymnals, or songbooks without first obtaining permission of the copyright holder. In the case of hymns in a hymnal, this often means you would have to obtain the permission of the specific copyright holder of the hymn(s) you want to enlarge. The hymnal publisher cannot grant such permission on behalf of other publishers. Since many hymnals are available in large-print editions, my guess is that most publishers will want you to either purchase that edition for your use or pay them a royalty for the permission. Some music licenses allow for the copying of congregational lyrics for use in worship. If you own a license with this provision included, then you may make copies with enlarged type of those lyrics, but be certain about what your license says about copying melody lines, voice parts, and accompaniments. These are usually excluded. Read your license or call your licensing company.
Contact Us for Help
View staff by program area to ask for additional assistance.
Related
---