Copyright 101: Copyright Myth #6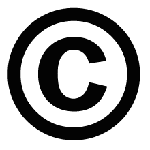 Myth 6. We're a church and want to use the materials in our worship services, so we don't need to seek permission.
Counting down the top ten myths, false beliefs, and misperceptions about church music copyright, none of which are true.
Explanation: This is one of the most widely held misunderstandings of copyright law heard in the church. The myth persists that because we are a church and we want to use copyrighted materials in our worship services, the law allows us to make and distribute copies, projections, and recordings of copyrighted materials without seeking permission of the copyright owner. This is inaccurate. Any use of copyrighted material in worship including reprinting lyrics in bulletins; projecting songs or text; making copies for the choir, handbells or instrumentalists; audio or video recording; and broadcasting on radio, television or internet -- all of these require permission of the copyright owner or some form of licensing that covers your specific use.
There is one exception, called the Religious Exemption in the USA copyright law. Normally when a group purchases music, that purchase does not include the right to perform the music. That requires permission of the copyright owner or a performance license, such as ASCAP, BMI or SESAC, and this would be the case with music in purchased hymnals as well as purchased music for choirs, soloists, piano or organ, handbells, and instrumentalists. However, the Religious Service Exemption clause allows churches to perform such music within their normal and regular worship services without seeking permission. That means the choir can sing its purchased choir music and congregations can sing copyrighted hymns in the hymnal without obtaining additional permission or licensing, as long as they do so in worship. The Religious Exemption clause does not cover performance in paid or unpaid concerts, Christmas programs, children's musicals, Sunday School programs, Christmas caroling for shut-ins, touring choirs, youth retreats, church suppers, exercise classes, children's day care, or other gatherings where music may be performed. These situations all require permission or licensing if the music is copyrighted. The Religious Service Exemption is a very limited exemption and churches must take care to understand its proper use.
For more information, see the "Copyright & Licensing" area of the Discipleship Ministries website.
Contact Us for Help
View staff by program area to ask for additional assistance.
Related
---