Copyright 101: Copyright Myth #5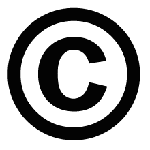 Myth 5. It's Fair Use.
Counting down the top ten myths, false beliefs, and misperceptions about church music copyright, none of which are true.
Explanation: FAIR USE is a provision of the copyright law that allows for reproduction of copyrighted material under very limited circumstances, including: for comment, for criticism, and for parody. But be warned that FAIR USE almost never applies to the church, to worship, to choir music in concert in church, to copyrighted hymns in worship, instrumental or vocal or choral music used in the church, or to any use of music in the church, including worship, rehearsal, Sunday school, day care, youth groups, retreats, congregational worship, concerts, devotions, meetings, mission projects — almost any situation in the church is not covered by FAIR USE.
The FAIR USE provision of the copyright law almost exclusively applies to academic and educational settings, and does not include claims of academic and educational settings within the church. FAIR USE may be applied to certain conditions of music use in a church-related academic institution, but it can not be applied to the copying of music for worship or concert performance by the school choir in chapel worship or for any use within a local congregation.

Even in academic and educational institutions, there are restrictions on FAIR USE. Of the four factors applied in judging whether a particular use constitutes FAIR USE or not, the two most critical are:
How much is copied? A better case can be made for FAIR USE when very little is copied than when large portions or all of the original are used. Complete works, or even performable portions of works, are likely to be judged outside FAIR USE. In any case, no more than ten percent of a work or ten percent of a performable unit of a work can be copied under FAIR USE.
What is the economic impact of your claimed FAIR USE on the copyright owner? Does it deny the owner potential income? If so, it likely is not FAIR USE.

But remember, even the two above conditions cannot be applied to church use because FAIR USE is limited to academic and educational use, and NOT use in worship, rehearsal for worship, church concerts, and so on. Never forget that the educational exemptions written into Section 110(1) of the Federal Copyright Act, Public Law 95-553, Title 17 of the United States Code are quite narrowly defined and apply to face-to-face teaching situations in full-time, non-profit academic institutions only.
For more information, see the "Copyright & Licensing" page on the Discipleship Ministries website. We also recommend reviewing The Ultimate Guide to Copyright.
Contact Us for Help
View staff by program area to ask for additional assistance.
Related
---