Copyright 101: Copyright Myth #3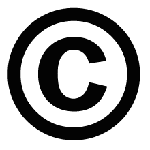 Myth 3. It's for one-time use only.
Counting down the top ten myths, false beliefs, and misperceptions about church music copyright, none of which are true.
Explanation: There is a belief that users are allowed to photocopy, project, or otherwise duplicate copyrighted music in worship if they use it only once. Somehow in their minds, the law allows for use without permission if it's only for one-time use, as reproducing the words of a copyrighted hymn in the worship bulletin for a single Sunday morning service. The truth is, there is no such allowance or permission granted in the law for one-time use. Users are required to obtain permission or a license to use copyrighted material, even for one-time use.
Some publishers, especially of hymnals and songbooks, may make reference to granting permission in some instances for one-time use in a blanket copyright or permission clause somewhere in the collection, usually on the copyright page at the beginning. These instances are always greatly limited and the permission conditions are specifically spelled out in detail so there can be no confusion. For instance, here is the clause on the copyright page (pg. iv) in the 1989 United Methodist Hymnal:
Provided the item bears a United Methodist Publishing House or Abingdon Press copyright notice, that the copyright notice as shown on the page is included on the reproduction, and that The United Methodist Hymnal is acknowledged as the source, United Methodist congregations may reproduce for worship and educational purposes any single item from The United Methodist Hymnal for one-time use, as in a bulletin, special program, or lesson resource. Permission requests for use of more than one United Methodist Publishing House or Abingdon Press item should be addressed to Permissions Office, Abingdon Press, 201 8th Avenue, South, Nashville, Tennessee 37202.
Note the six conditions:
UMPH or Abingdon Press copyright.
Include copyright notice as shown in source.
Acknowledge the hymnal as the source.
User is a United Methodist congregation.
Ue is for worship or educational purposes.
Permission granted for only one item for one-time use.
If all six conditions are not met, permission must be obtained from the copyright owner. Different publishers may have different requirements, but the idea of a blanket permission for one-time use is a myth.
For more information, see the "Copyright & Licensing" area of the Discipleship Ministries website.
Contact Us for Help
View staff by program area to ask for additional assistance.
Related
---