Copyright 101: Copying Individual Pages (USA Only)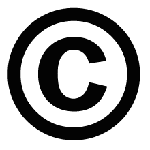 Are the practical needs of church musicians in conflict with the provision of U.S. copyright law? Here are three questions often asked by local church musicians dealing with copying of individual pages of music in specific circumstances:
Can copies legally be made of music being played in an organ recital so that the program can proceed smoothly and without the need to stack books on top of each other and constantly move them around?
Also, if one owns a collection of arrangements and the editing is such that the page turns are all but impossible, can copies legally be made so the music can be arranged in sheet protectors, etc., to facilitate page turns as long as both the collection and the copy will not be used at the same time, but rather one or the other?
I am an organist and want to make and use photocopies to avoid awkward page turns and books that refuse to stay open. Can I do this legally?
There is no provision in the copyright laws that provides for photocopying and using protected music in these situations without the permission of the copyright owner. As logical as this kind of copying appears to us, and as restrictive as the law appears in denying it, it is still the law. Your options are to contact the copyright owner for permission or to act upon the assumption many musicians hold that publishers will not prosecute such use. Music licenses like CCLI, OneLicense.net, and LicenSing do not cover copying for these purposes.
Contact Us for Help
View staff by program area to ask for additional assistance.
Related
---