Tool Helps Worship Leaders Select Contemporary Songs in Wesleyan Tradition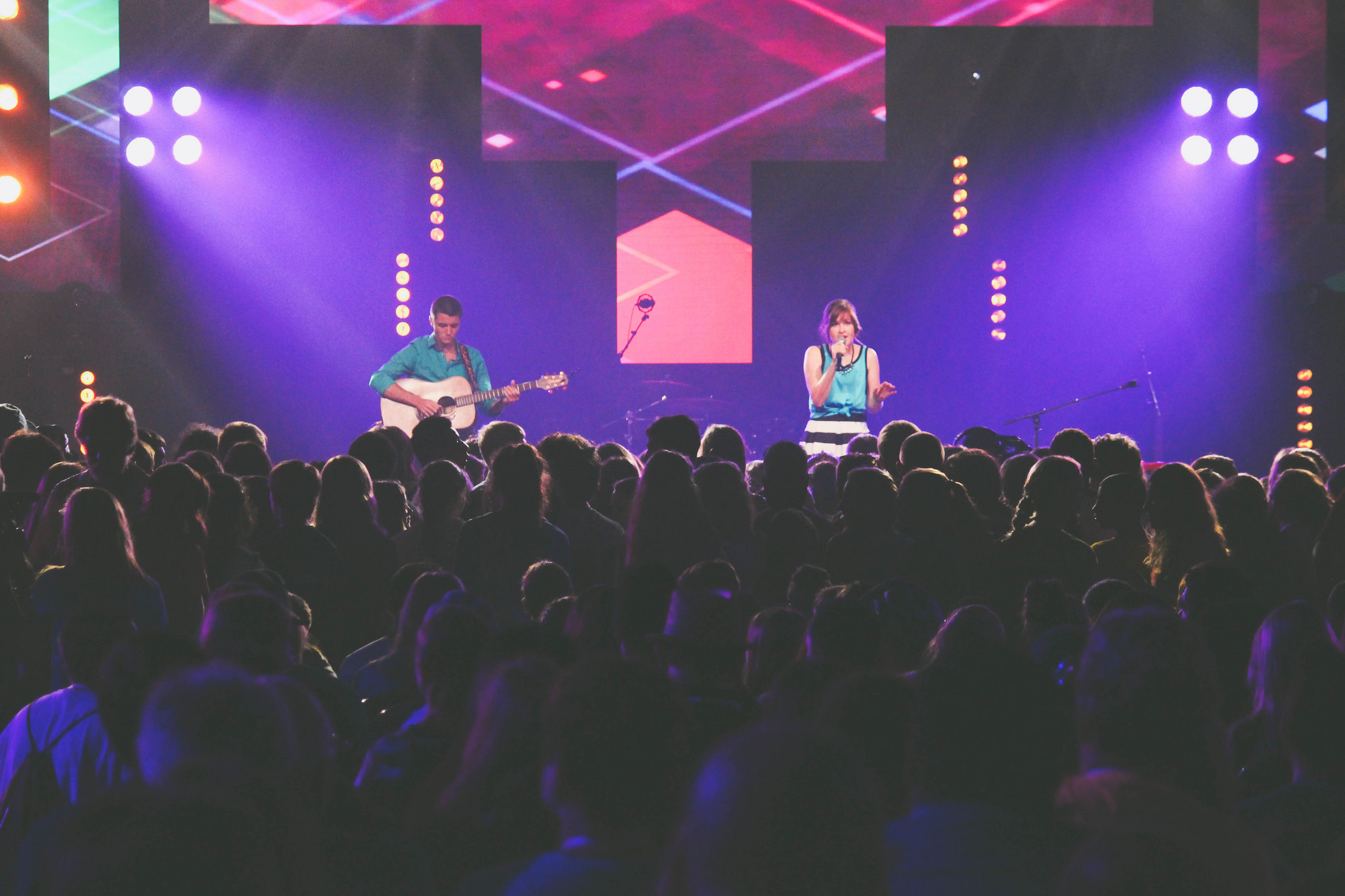 NASHVILLE, Tenn. August 12, 2016 /Discipleship Ministries/ – Worship leaders and musical directors can now use a new online tool developed by Discipleship Ministries to select contemporary Christian songs for worship that most closely align with the Wesleyan theology of The United Methodist Church.
The tool has information on the 100 songs that Christian congregations of all denominations performed and sang the most during 2015, which were evaluated by a diverse group of 10 scholars and practitioners and rated according to how well they adhere to Wesleyan theology, their appropriate use of language for God and humanity, and their singability.
"A lot of folks are saying they are really grateful that they now have some kind of guidance in how to use these songs," said Taylor Burton-Edwards, Director of Worship Resources at Discipleship Ministries.
The searchable online tool, available at http://umcdiscipleship.org/CCLI provides detailed information about the Top 100 songs, as reported in 2015 by Christian Copyright Licensing International (CCLI), the nation's leading provider of licensing services for churches.
"What we sing gives us the voice to proclaim the gospel message, so considering what we sing is of utmost importance in relation to our worship."
—Jackson Henry, Director of Music Ministries
The songs are rated numerically in three categories – Theology, Language and Singability – and the interactive tool also suggests ways worship leaders and music directors can use them and where they could fit into a worship service.
"Because our theology is not often represented in these songs, we want to make sure – just like John and Charles Wesley did when they released hymnals – that as people are beginning to use this music more, they have some guidance about what makes more sense for us as United Methodists, and what makes less sense," Burton-Edwards said.
The CCLI Top 100 list includes all genres of music, not only contemporary songs.
"One of the things you find in the Top 100 is that a number of contemporary artists and modern worship folks are repurposing public domain hymns, or are drawing from those. In fact, No. 1 right now is another riff on 'Amazing Grace,' " Burton-Edwards said.
In addition to "Amazing Grace," the list includes songs like "Victory in Jesus," "How Great Thou Art," "Because He Lives," a song made popular by gospel singer Bill Gaither, and others.
Jackson Henry, Director of Music Ministries at Discipleship Ministries, said many Christian songs are written by songwriters who are nondenominational or of Calvinist traditions, rather than the Wesleyan tradition.
"A lot of songwriters don't consider Wesleyan theology when they write songs," Henry said. "And that is something we felt we needed to give leadership to for the local churches. There are a lot of people choosing music that might seem relevant, but might not address the concerns of our Methodist-worshiping congregations as it relates to theology, language and music."
In the long run, Henry said he hopes the church can work to develop more songwriters from the Wesleyan tradition, and even influence major songwriters to consider writing songs that are in alignment with Wesleyan theology.
The website tool also helps worship planners choose songs that are musically appropriate and interesting, Henry said.
"Being musically appropriate – the setting of the music, the melodic material, the range of the song and the setting within a healthy place in the voice – addresses the needs of the singing congregation," Henry said.
"From the discipleship perspective, it is our responsibility to try and help churches understand how important it is to consider the Wesleyan perspective," Henry said. "Ultimately, I believe it's more what people sing that informs and shapes their faith and becomes a part of the theological learning and proclamation in our churches. So if we're proclaiming something that is not in alignment with Wesleyan theology, then what are we proclaiming?
"What we sing gives us the voice to proclaim the gospel message," he said. "So considering what we sing is of utmost importance in relation to our worship. And it is also important to make sure that there's enough musical interest in the songs we sing to guarantee that the learning of the theology and the proclamation of that theology happens, both in the church and outside the church."
For a list of the songs and more information about the vetting process, including members of the CCLI Top 100 vetting team, go to http://umcdiscipleship.org/CCLI2015
---

The mission of Discipleship Ministries is to support annual conference and local church leaders for their task of equipping world-changing disciples. An agency of The United Methodist Church, Discipleship Ministries is located at 1908 Grand Ave. in Nashville, Tenn. For more information, visit the Press Center or call the Communications Office at (877) 899-2780, Ext. 1726.
DOWNLOAD the article image [.jpg]