History of Hymns: "God Moves in a Mysterious Way" by William Cowper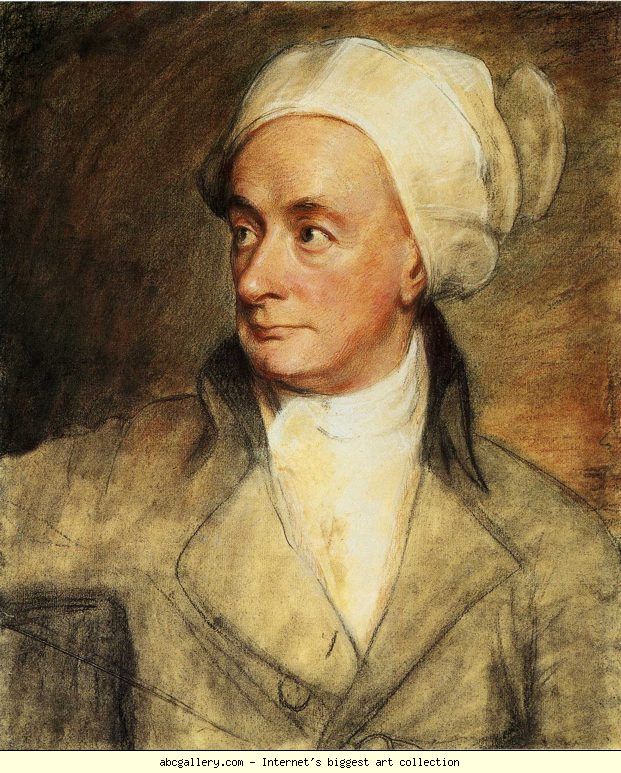 "God Moves in a Mysterious Way"
by William Cowper
Hymnal 1982, No. 677
God moves in a Mysterious way
His Wonders to perform,
He plants his Footsteps in the Sea,
And rides upon the Storm.
The phrase, "God works in mysterious ways," has become a popular saying for moments when we seek answers that we cannot find. Sometimes used to try to offer comfort, sometimes used as a way to avoid deeper conversation, the top definition of the phrase on UrbanDictionary.com is the slightly humorous but ultimately truthful, "I have no idea why that happened." While based in scripture1, this phrase actually is derived from William Cowper's hymn, "God Moves in a Mysterious Way."2
William Cowper (pronounced "cooper"), 1731-1800, the hymn writer who penned such lasting texts as "There is a Fountain Filled with Blood," "O! for a Closer Walk with God," and "Sometimes a Light Surprises," is known for his tumultuous inner life. Born in Berkhamstead, England, to Rev. John Cowper, William Cowper's life was marked by periods of intense depression. He was sent to St. Albans, a mental institution, for 18 months beginning in 1763, after a suicide attempt on the morning of his examination to become a clerk at the House of Lords. At St. Albans he both became convinced of his own damnation and had a sudden conversion experience that led to his release from St. Albans. He took up residence in Huntingdon, where he lived with the Unwin family, through whom he met John Newton, of "Amazing Grace" fame. Not too long after, Cowper moved to Olney, where his friendship with John Newton flourished.
This friendship seems to have been an unlikely one. Cowper had proven himself to be very shy, with high anxiety; the examination for his Clerkship that caused him so much stress and led to his suicide attempt was simply speaking briefly in public. Newton, a bold preacher with his own wild conversion story, was in essence the exact opposite of Cowper. Nevertheless, the two began collaborating on Olney Hymns, an idea of Newton's in 1771. Cowper had been writing poetry all his life, but this was his primary period of hymnwriting. While Cowper wrote hymns prolifically for about two years, his mental health took a drastic turn in 1773. Newton continued to work on the project, and Olney Hymns was published in 1779. The collection contained 67 hymns by Cowper, and 280 by Newton.
Cowper's religious beliefs were rooted in evangelical Calvinism. Human depravity and sin make appearances in most of his texts, and God is the one who saves and redeems individuals from that sin. Particularly apparent in accounts of his depressive episodes, however, is a strong belief in unconditional election and limited atonement—the idea that there are particular people whom God chooses to save—and it is clear that Cowper had strong doubts about whether he was one of those chosen.
"God Moves in a Mysterious Way" is thought to be the last hymn Cowper ever wrote, before his attempt to drown himself in 1773, which ended his involvement in Olney Hymns.3 The God presented in this text is cosmic, incomprehensible, and ultimately unknowable. Yet, this God is still seen as having plans for good—not as an uncaring and distant deity. The title given to the text in The Olney Hymns was "Light Shining Out of Darkness", framing the role of God within the hymn as the light that shines in the darkness, perhaps a reference to the first chapter of John.
The first two verses of the hymn place God within the larger context of creation, harkening to psalmic portrayals of the relationship between God and nature. God is not only the creator, but continues to move, live, and interact with creation. Cowper poetically uses two images of "the deep"--one of the sea, and one of the mine--to create the image of a God who is present in all parts of nature while also maintaining a sense of vastness and expansion.
The middle verses speak more specifically to the believer faced with seemingly impossible circumstances. Cowper makes three moves in which things are not what they seem and God's grace is found in the face of fear and sorrow. In the third verse, storm clouds are filled not with turmoil, but with mercy, which rains down blessings. In the fourth verse, God's smiling face is hidden behind a frowning providence. In the fifth, the bitter taste of the bud is redeemed by the sweet smell of the flower.4 The message is clear: those things in life that seem to bring forth our destruction are being used by God to bring us grace and life.
In some ways, this hymn sparks more questions than it gives answers. It is the work of a man trying to reconcile his own turbulent life with the image of a God who is sovereign. The questions of Cowper's own life echo in this hymn; the proclamation of God as mysterious and unknowable pour from a man who never truly trusted that God's salvation extended to him, and yet still found himself drawn to God. Cowper's questions still resonate through the centuries, as we try to make sense of our own lives, because they are the questions that theologians, poets, and all people have always asked. If God is good, why does tragedy happen? Does God cause it, in order to bring new life? How does God work in the world?
Cowper realizes that ultimately we cannot know why or how until that day when God makes it plain. There are times when all we can say is, "I have no idea why that happened." What we can do in those moments is stand in awe of, and trust in, this mysterious, powerful, merciful God.
---

About this month's guest writer:
Colleen Toole is a former Lovelace Scholar of the Hymn Society and a soon-to-be graduate of Princeton Theological Seminary. A frequent staff member during the summers at Montreat Conference Center, Colleen's primary research concerns the intersection of gender identity and worship.

This article is provided as a collaboration between Discipleship Ministries and The Hymn Society in the U.S. and Canada. For more information about The Hymn Society, visit thehymnsociety.org.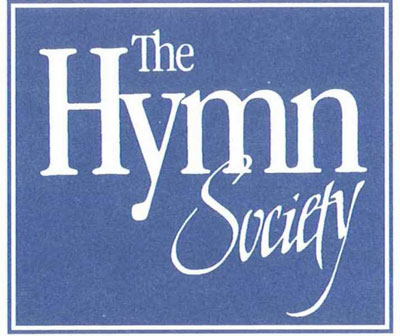 Contact Us for Help
View staff by program area to ask for additional assistance.
Related
---