History of Hymns: "You, Lord, Are Both Lamb and Shepherd"
"You, Lord, Are Both Lamb and Shepherd" ("Christus Paradox")
by Sylvia Dunstan
Worship and Song, No. 3043
You, Lord, are both Lamb and Shepherd.
You, Lord, are both prince and slave.
You, peace-maker and sword-bringer
of the way you took and gave.
You, the everlasting instant;
you, whom we both scorn and crave.*
*© 1991 GIA Publications, Inc. Used by permission. All rights reserved.
As we journey through the season of Lent, the Gospel lessons in the lectionary's three-year cycle give us quite distinct views of Jesus. In some, we glimpse a very human Jesus: hungry and thirsty in the wilderness, overcome with grief for the city he loves, telling stories to his friends. In others, we see a Christ imbued with power: healing a man born blind, raising a man from the dead, riding into Jerusalem to the messianic cries of "Hosanna!" And of course this Lenten road leads to the ultimate paradox: the stark human pain of the crucifixion and the divine glory of the resurrection. This essential paradox of Jesus Christ is the theme that Canadian hymn text writer Sylvia Dunstan explores in "You, Lord, Are Both Lamb and Shepherd" ("Christus Paradox").
Sylvia Dunstan (1955-93) was born in Simcoe, Ontario, and raised by her grandparents, who came from a Methodist and Salvation Army background. After obtaining a history degree from York College in Toronto, she went on to earn both her Master of Divinity and Theology from Emmanuel College at the University of Toronto and was ordained in the United Church of Canada. She served in a variety of positions, from parish ministry to editorial and committee appointments within the United Church to chaplain of a maximum-security jail in Whitby (just east of Toronto).
Her first foray into songwriting came in 1974, when she met Sr. Miriam Therese Winter (author of "My Soul Gives Glory to My God," No. 198 in the UMH), who taught her to write scripture songs as a means of musically exploring biblical texts. With increased exposure to hymnic resources, she began focusing exclusively on text writing and began to see the value of traditional form and meter in her composition. In the preface to her 1991 hymn collection, In Search for Hope and Grace, she described her transition as one from "guitar-strumming, meter-mangling self-indulgence to form-following, tradition-loving classicism."
Part of this transition between 1981 and 1983 included a cessation of her own songwriting as she immersed herself in the forms, meters, and traditions of hymnals. She notes that during this period, "I wrote almost nothing, but read and sang through hymn books untold." It was shortly after this self-imposed hiatus in January of 1984 that she drafted "You, Lord, Are Both Lamb and Shepherd" on a commuter bus "after a particularly bad day at the jail" where she was serving as chaplain.
The text explores the many paradoxes of Christ taken from the biblical narrative (hymnary.org notes 60 scriptural references in the text!), which she describes in the first stanza with seemingly contradictory titles: Lamb and Shepherd, prince and slave, peacemaker and sword-bringer. In the second stanza, she explores the contradictory historic events of Christ's life where he is both "clothed in light upon the mountain" and "stripped of might upon the cross." The third stanza progresses to Christ's work in the present, as Jesus continues to "walk each day beside us" even while sitting "in power at God's side." In the final stanza, she turns to doxology, praising the "earthly Jesus" and the "cosmic Christ" who is worthy of praise in both "defeat and victory." In each stanza, she returns to the image of Christ as the "everlasting instant," underscoring an incarnate God who is present to us in each moment and reigning above and beyond time.
While initially written with the tune westminster abbey in mind, the text is now most often wed to the French tune picardy (most famously employed in "Let All Mortal Flesh Keep Silence"), whose minor key combined with its stately character create its own musical paradox that accentuates the many paradoxes of the text.
In explaining the source of inspiration for the text, Dunstan recounts, "[T]his hymn owes much to my longstanding relationship with Søren Kierkegaard." While not going into further detail, it seems safe to assume that she drew especially on Kierkegaard's idea of "absolute paradox" in his Philosophical Fragments. In it, the philosopher argues, "Paradox is the passion of thought, and the thinker without the paradox is like the lover without passion: a mediocre fellow [sic]… This, then, is the ultimate paradox of thought: to want to discover something that thought itself cannot think." For Kierkegaard, the unknown that cannot be thought is God ("the god") made known most absurdly in the incarnation of Christ: "That God has existed in human form, has been born, grown up, and so forth, is surely the paradox sensu strictissimo [in the strictest sense], the absolute paradox." Dunstan's text then can be understood as a poetic exploration of Kierkegaard's concept of absolute paradox.
The text began being used even before it was officially published. In 1984, it was selected as the theme hymn for the 1984 General Council of the United Church of Canada, whose topic of exploration was "the saving significance of Jesus Christ." It was first published in 1987 in Songs for the Gospel and again in 1991 in Dunstan's own collection, In Search of Hope and Grace. It is one of Dunstan's most popular hymn texts and continues to be used by a wide range of traditions. Most recently, it was included in all three of the latest denominational hymnals to be published: Community of Christ Sings (Community of Christ), Glory to God (PCUSA), and Lift Up Your Hearts (CRC/RCA).
Dunstan continued to pastor and write hymn texts until she was diagnosed with an advanced stage of liver cancer in March of 1993. She died four months later at the age of 38, thus pointing to another great paradox: a gift to the church of Jesus Christ taken too soon—a Lenten grief that awaits the hope of the resurrection.
The majority of biographical information was taken from Paul Westermeyer's chapter on Dunstan in With Tongues of Fire: Profiles in 20th-Century Hymn Writing. Joan Halmo's article, "You, Lord, Are Both Lamb and Shepherd," in The Hymn was also consulted.

About this month's guest writer:
David Bjorlin, a minister of the Evangelical Covenant Church, is a doctoral student in Liturgical Studies at the Boston University School of Theology. He teaches worship courses at North Park Theological Seminary and is a pastor at Resurrection Covenant Church in Chicago. He recently co-authored Incorporating Children in Worship: Mark of the Kingdom with Michelle Clifton-Soderstrom.
This article is provided as a collaboration between Discipleship Ministries and The Hymn Society in the U.S. and Canada. For more information about The Hymn Society, visit thehymnsociety.org.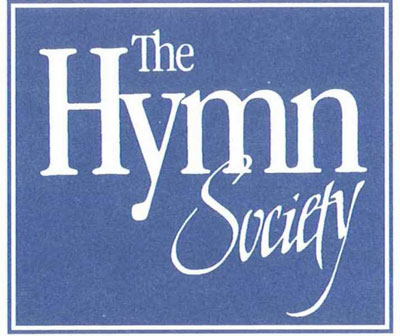 Contact Us for Help
View staff by program area to ask for additional assistance.
Related
---