History of Hymns: "We Sing to You, O God" by Gracia Grindal
"We Sing to You, O God"
by Gracia Grindal
The Faith We Sing, No. 2001
Since the Second Vatican Council in the early 1960s, there has been an explosion of hymnody, particularly in the English speaking world. The reforms of Vatican II influenced Protestants as well, especially in terms of congregational song in the latter part of the 1900s. Late 20th century hymn writers include Fred Pratt Green, Brian Wren, Carl Daw, Mel Bringle, Ruth Duck, Delores Dufner, and many others who represent Methodist, Presbyterian, Episcopalian, Congregational, and Roman Catholic traditions.
Gracia M. Grindal represents the hymn writers from the Lutheran tradition. Born in 1943 in Powers Lake, North Dakota, she graduated from Augsburg College in Minneapolis, Minnesota, the University of Arkansas in Fayetteville, and Luther Seminary in St. Paul, Minnesota. Currently she is the Professor Emeritus of Rhetoric at Luther Seminary. Grindal's research interests include Scandinavian-Lutheran hymnody and Scandinavian women hymn writers.1 She writes new hymn texts, but has also translated hymns to English, including "Out of the Depths I Cry to You" (The United Methodist Hymnal, No. 515) and "Thy Holy Wings, O Savior" (The United Methodist Hymnal, No. 502).2
"We Sing to You, O God" is one of her original texts. It is the opening hymn of The Faith We Sing and includes four stanzas. Grindal's hymn does not lack biblical allusions and imagery.
The entire hymn reflects Psalm 96:1-2, in which it states that we are to sing to God a new song and tell of God's "salvation from day to day."3 It recounts salvific history and brings us into the present. Gracia Grindal begins with the Israelites' wandering in the desert after their release from Egypt and continues to current struggles.
Stanza one is an allusion to Deuteronomy 32:18. While Moses is singing to the Hebrews that they had neglected to remember (corporate amnesia) God's redemptive acts, Grindal has written these words to remind us to never forget that God is indeed our Rock who has given us birth and continues to be active in our lives today.
In stanza two, the hymn writer echoes the struggle of the wandering Israelites who were far from home, but writes it in first-person plural. When we study about our forebears and notice their shortcomings, it is easy for us to deny that we would do such things, but we wander just like our ancestors did in the desert thousands of years ago. Our actions lead us astray, but God brings us back. The last line of this stanza depicts Deuteronomy 33:27, which says that God "subdues the ancient gods" and destroys our enemies.4 Despite anything we may do, God continues to shield and hide us from harm and storms.
Gracia Grindal, in stanza three, describes God as a mother eagle who takes care of her young. This is an allusion of Moses' song found in Deuteronomy 32:11. God, who raises us up on eagles' wings, guides us through the world and upward toward the sun. Regardless of our fears of the unknown and conflicts we may encounter, "we ride the vaults of light and air" and depend on God's never-ending care for us.
Finally, the fourth stanza alludes to two scriptures. The first half of Grindal's text is based upon Psalm 57:1, part of David's prayer when he was hiding from Saul in the caves:
Be merciful to me, O God, be merciful to me,
For in you my soul takes refuge;
In the shadow of your wings I will take refuge,
Until the destroying storms pass by.5
However, the second half of the stanza reflects the words of praise found in Psalm 66:2:
Sing glory of his name;
Give to him glorious praise.6
The juxtaposition of despair and praise in stanza four is the first time this occurs in Grindal's hymn. It reminds us that in all times—fear, certainty, despair, hope, sadness, and joy—we are to give thanks by singing to God, who has kept us safe, for God's word is true, God's way is just, and we can trust in God's unfailing love.
"We Sing to You, O God" is paired with John Darwall's tune, DARWALL'S 148th. Darwall was born in Haughton, near Stafford on December 27, 1731, and died on December 18, 1789, in Walsall, Staffordshire. The son of the rector of Haughton, Randle Darwall, John took holy orders and became a priest around the age of 25 and eventually became a vicar after he moved to St. Matthew's, Walsall, in the 1760s, where he remained until his death. Darwall composed tunes for all of the 150 metrical psalms during the 1760s. In 1770, his most recognized tune, DARWALL'S 148th (set to the metrical version of Psalm 148), was first published in Aaron Williams's The New Universal Psalmodist.7 Darwall's tune became identified with Charles Wesley's text, "Rejoice the Lord Is King," in the Methodist hymnals during the nineteenth century.8
---
About this month's guest writer:
T. Wes Moore is a 2009 graduate of the Sacred Music program at Perkins School of Theology in Dallas, Texas and a member of the Hymn Society in the United States and Canada. After four years of full-time music ministry in Shreveport, Louisiana, he returned to seminary to continue discerning his call to ordained ministry in the Presbyterian Church (USA). Currently, he is a first-year student at Union Presbyterian Seminary in Richmond, Virginia.

This article is provided as a collaboration between Discipleship Ministries and The Hymn Society in the U.S. and Canada. For more information about The Hymn Society, visit thehymnsociety.org.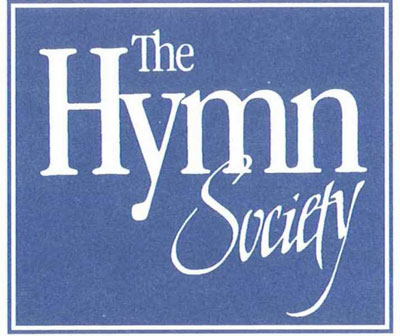 Related
---