History of Hymns: "O Christ, You Hang upon a Cross"
"O Christ, You Hang upon a Cross"
by Shirley Erena Murray;
Worship and Song, No. 3084
O Christ, you hang upon a cross, a cross the world has made,
while soldiers hammer justice out, where games of dice are played -
Christe eleison, Christe eleison.
Christe eleison, Christe eleison.*
*Text Copyright © 2008 Hope Publishing Co., Carol Stream, IL 60188. Used by permission. All rights reserved.
As we approach Good Friday, many who commemorate the crucifixion of Christ in worship will sing the familiar hymns of the passion: "O Sacred Head, Now Wounded," "When I Survey the Wondrous Cross," "Ah, Holy Jesus," and "Were You There." It goes without saying that these venerable hymns should be sung, yet all cast the scene of the crucifixion in the first-person singular: "Mine, mine was the transgression"; "My richest gain I count as loss"; "I crucified thee"; "It causes me to tremble." Few passion hymns touch on the social aspects and implications of the crucifixion, which is one of the reasons Shirley Erena Murray's "O Christ You Hang upon a Cross" can be of service to the church.
Shirley Erena Murray (b. 1931) was born in Invercargill, New Zealand. After studying at Otago University (M.A. in classics and French), she worked both within the church as a musician and editor (New Zealand Hymnbook Trust) as well as without, serving as the religious affairs coordinator for Amnesty International and in the New Zealand Parliament for the Labour Party Research Unit. She is widely regarded as one of the finest living hymn writers, with texts represented in over 100 hymnals and songbooks and various international awards for her work, including being named a Fellow of the Hymn Society of the United States and Canada. Perhaps her greatest contribution to the world of hymnody has been her focus on the social implications of the gospel on a range of issues from human rights ("God of Freedom, God of Justice") to inclusion ("For Everyone Born, a Place at the Table") to creation care ("Touch the Earth Lightly"). As she notes in the introduction to her latest collection, Place at the Table (2012), "The themes will tell you that I have not ceased to centre on peace, partnered with justice, as these relate to our own faith journey."
"O Christ, You Hang upon a Cross" is no different. The hymn is a cry of confession for humanity's continuing role in the suffering of Christ. Each stanza appropriately ends with a fourfold cry for mercy that alternates between "Christe eleison" (sts. 1 & 3) and "kyrie eleison" (sts. 2 & 4). The first two stanzas serve to connect Christ's crucifixion with continued suffering in the world, a world where "soldiers hammer justice out" (st. 1) and "blood flows on…in battle zone and market place" (st. 2). Christ thus suffers still in the violence and injustice of our world community. Yet, it wisely does not ignore the individual's role in Christ's suffering. Stanza three zooms in on the individual who, "in private thought" and "in public stance," "war against [God's] Word." The aggregate result of both our social and individual transgression is starkly named at the end of stanza three: "the law of love is crucified, / the lines of evil blurred." Yet, stanza four ends the confession by committing these sins to God with hope and trust in the mercy of God, praying, "In sorrow and in human shame / we lay these griefs to rest." Thus, the text moves us from corporate confession to individual confession to surrender to God's grace – a movement that is quite appropriate in the context of Good Friday.
The text was written by Murray in 2006 and first published in her 2008 collection Touch the Earth Lightly. In its first textual iteration, Murray wrote each stanza in two longer lines (as shown above), concluding each with a single Kyrie/Christe Eleison. However, when fellow New Zealander Colin Gibson composed the tune for the text (good friday), he decided to repeat the cries for mercy. This repetition not only serves the fine tune Gibson composed, but it also turns the Kyrie/Christe of each stanza into a fitting Good Friday refrain.
Reflecting on the impetus for the text, Murray notes,
Good Friday brings us to our knees, not just in personal devotion, but in deep grief for the cruelty and inhumanity still alive and at work in our own communities.

Here is deep grief for the evil that masquerades as justice, fair commerce and military aid, when crucifixion of the good still happens and the powerful make us ordinary citizens into puppets for their own ends. Reflect on the incidence of torture, unfair trials and capital punishment about which we have not raised our voices. All three were the fate of Jesus, and so we go on....

This text is heartfelt lament for the persistent failure of each of us to make real our tiny part of the kingdom that was the vision and Way of Jesus.

What else to pray on Good Friday but 'Christ, have mercy'?
The text can serve as a fine prayer of confession during Good Friday as we realize that the tragedy of the cross and the promise of resurrection always incorporate both the "we" and "me." Kyrie eleison.
Note: Special thanks to Shirley Erena Murray for her reflection sent to the author via email.

About this month's guest writer:
David Bjorlin, a minister of the Evangelical Covenant Church, is a doctoral student in Liturgical Studies at the Boston University School of Theology. He teaches worship courses at North Park Theological Seminary and is a pastor at Resurrection Covenant Church in Chicago. He recently co-authored Incorporating Children in Worship: Mark of the Kingdom with Michelle Clifton-Soderstrom.
This article is provided as a collaboration between Discipleship Ministries and The Hymn Society in the U.S. and Canada. For more information about The Hymn Society, visit thehymnsociety.org.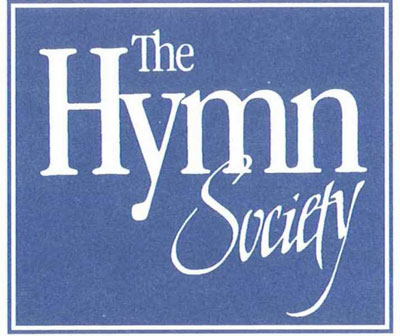 Related
---