Copyright 101: Grand Performance Rights (U.S.A. Only)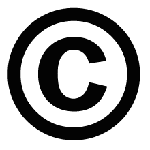 USA copyright law grants a number of exclusive rights to the copyright holder, requiring those who want to use copyrighted material to obtain a license or permission. One of these exclusive rights is that of performing the work, something important for churches to understand. The law defines Grand Performance Rights as the right to perform a copyrighted musical work that is also accompanied by drama, staging, telling a story, script, costumes, dance and dancers, props, dialogue, pantomime, actors, plot, and others. Such music and "dramatico-musical works" include, but are not limited to: musical comedy, oratorio, choral work, opera, play with music, revue, dance or ballet.
What are the most important implications or requirements of Grand Rights for churches?
Musicals, Concerts, Cantatas: These are the most frequently presented "dramatico-musical works" for churches. Unless there is a clear and unequivocal permission statement from the copyright holder giving permission to present and perform the work printed in the work as published, the church must obtain Grand Rights permission before presenting the musical work, with or without staging, costumes, props, dialogue, drama, and so on. Grand Rights permission is required whether or not you will charge admission, sell tickets, or take an offering. Grand Rights permission is required whether you purchase legal copies or not, whether the work is presented in worship or concert, and whether or not you have a music license like CCLI or OneLicense.net.
Drama, Story: Use of copyrighted music as part of or accompaniment to the dramatic telling of a story, such as a play, the Easter or Christmas story, a children's Sunday school or youth program, in worship or concert, requires Grand Rights permission.
Dance: Use of copyrighted music when any added elements of dance, interpretive movement, hand motions, with or without costumes, props, dialog, etc., in worship or in concert, with or without offerings, ticket sales, or donations, requires Grand Rights permission.
There are no exceptions to these requirements of Grand Rights, even for churches and worship. They must always be negotiated with the music copyright owner. Does that seem harsh? Unreasonable? Particularly unfriendly to churches and ministry? To church musicians wanting to do a children's Christmas play, to church dancers who want to dance when the choir sings its anthem, and to music and choir directors who want to abide by the law, the answer may be yes. But that is the copyright law.
Contact Us for Help
View staff by program area to ask for additional assistance.
Related
---